RiSE
The RiSE web-development platform fuses database management and web publishing into a single, easy-to-use application.
Note: iMIS meets the Web Content Accessibility Guidelines (WCAG) developed by the World Wide Web Consortium, which covers a wide range of recommendations for making web content more accessible.
Key features
Create seamless web content experiences with iMIS data dynamically placed on websites and portals.
Optimized for mobile devices with responsive templates, page layouts, and widgets.
Modify and create iMIS queries, fields, menus, screens, and web pages.
Automate workflow including alerts, emails, reports, and more.
Integrates to a variety of web content management systems (CMS) or can be used to manage your entire web presence.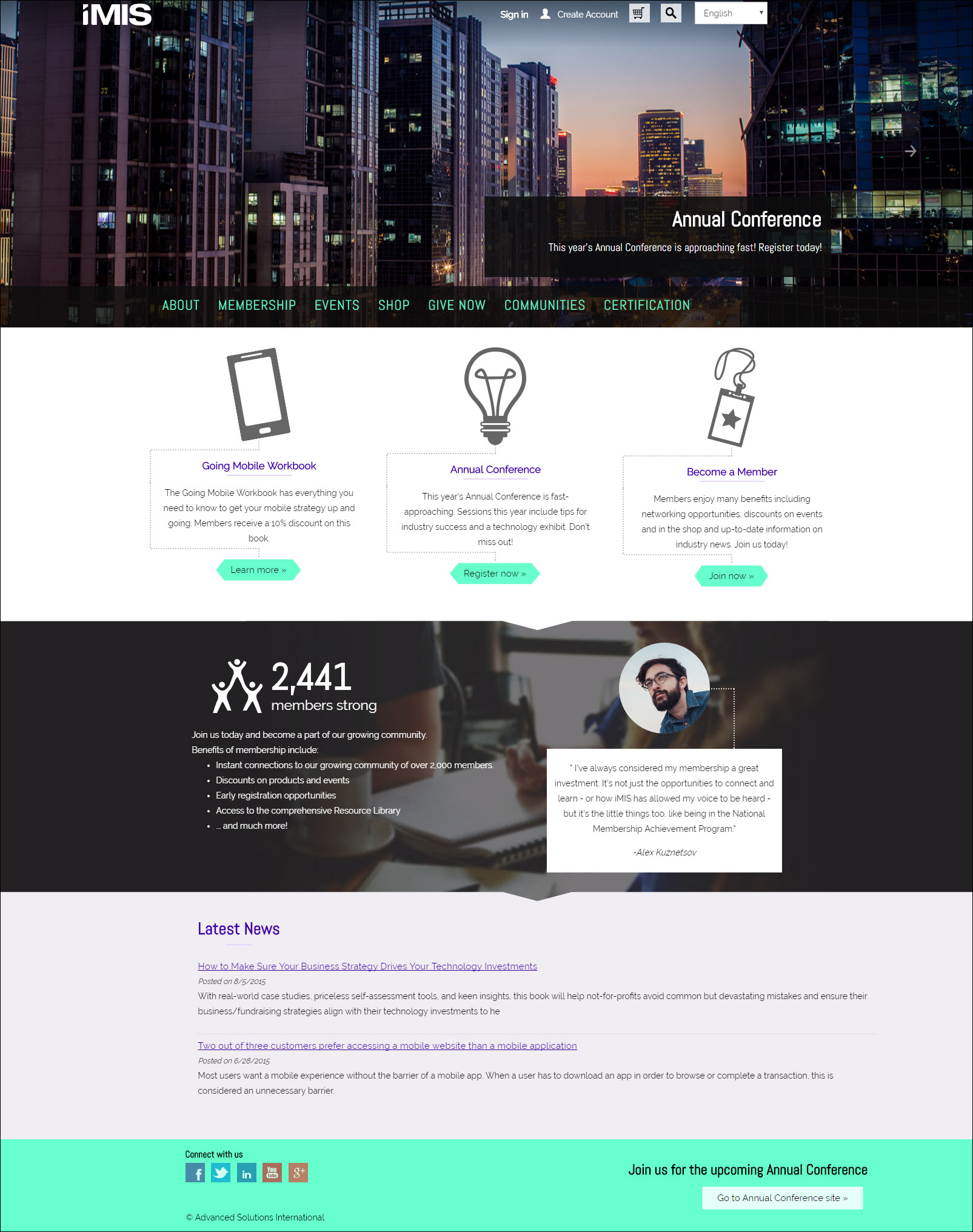 Back to top