RiSE
The RiSE Development Platform is the foundation of the entire iMIS system. With RiSE you can modify and extend all aspects of the iMIS system: from the back-end Staff administrative site, to constituent self-service web pages, without affecting the product upgrade path.
Plus, RiSE has the flexibility to work with your existing content management system (CMS) or even the power to manage your entire web presence.
Note: Some RiSE administrative tools are not available for mobile devices.

Key Features and Benefits
Customization - Easily modify and create queries, fields, menus, screens, and web pages.
Integration - Instantly access iMIS data and integrate to external applications.
Administration - Simplify security administration through centralization and automation of user identity and access rights.
Internationalization - Translate fields, menus, screens, and web pages to multiple languages to expand your global reach.

Securing your RiSE websites
In order to make your content secure, you can configure iMIS to apply secure settings. You can grant access to content, or apply restrictions, for certain users.
For more information, see Securing your RiSE websites.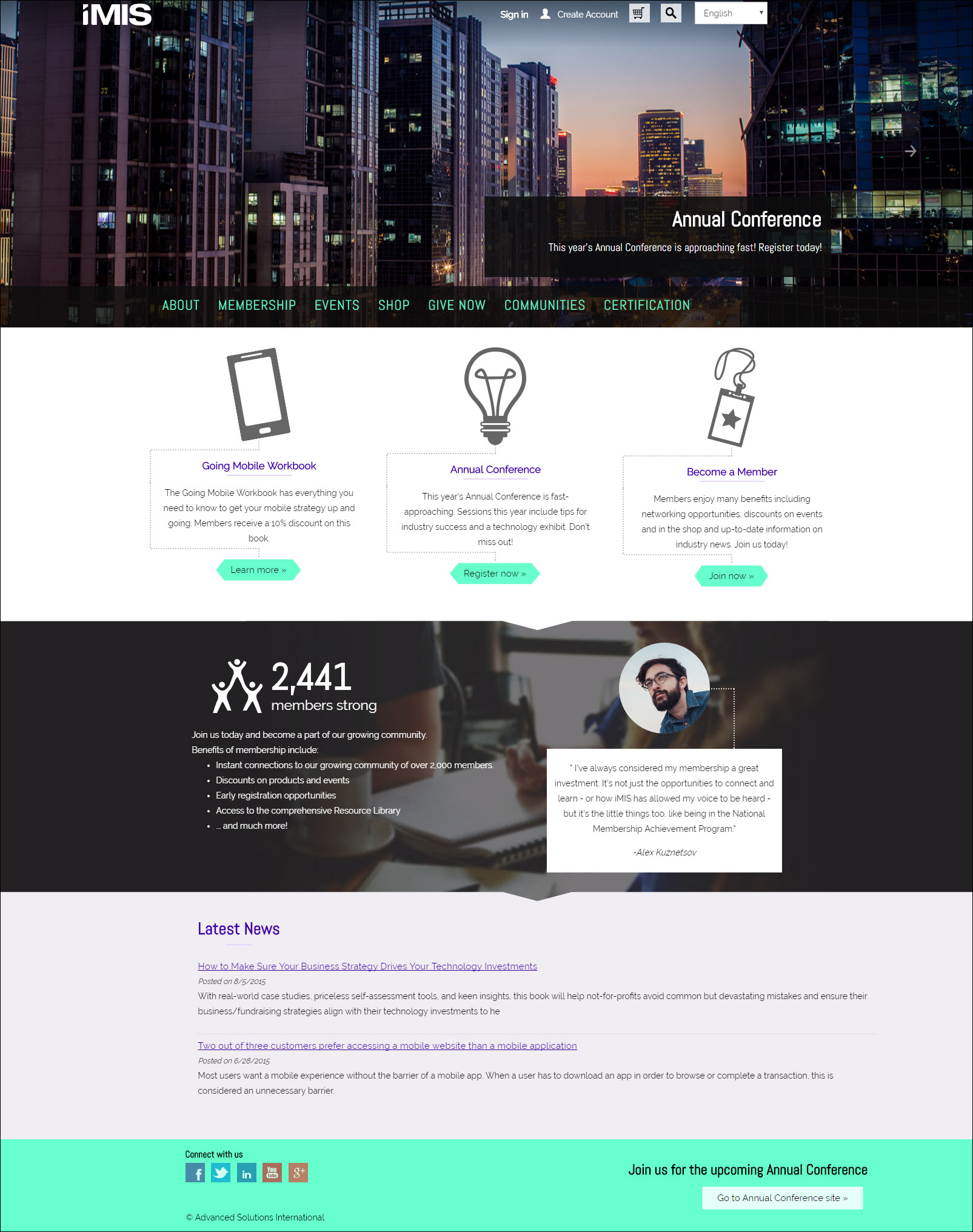 Back to top