Latest upgrade: What's new?
Existing iMIS EMS users receive regular upgrades. Review the details below to learn more about what new features or upgrade changes were included in your most recent iMIS upgrade.
Tip! Looking for something from a previous release not listed below? Check out the Sprint Review Notes!
Latest Release: May 2023 (20.3.153)
Overview of new features: May 2023 (20.3.153)
Splitting gifts
Splitting gifts allows you to allocate a single gift or pledge to multiple gift items and specify the amount to contribute to each gift item. Enter split gifts from Fundraising > Enter gifts by selecting the Split gift items option. When necessary, adjust the following details related to a split gift using an adjustment batch: Donor, List As, Request, Source Code, Moves Manager, and Tribute. See Splitting gifts for details.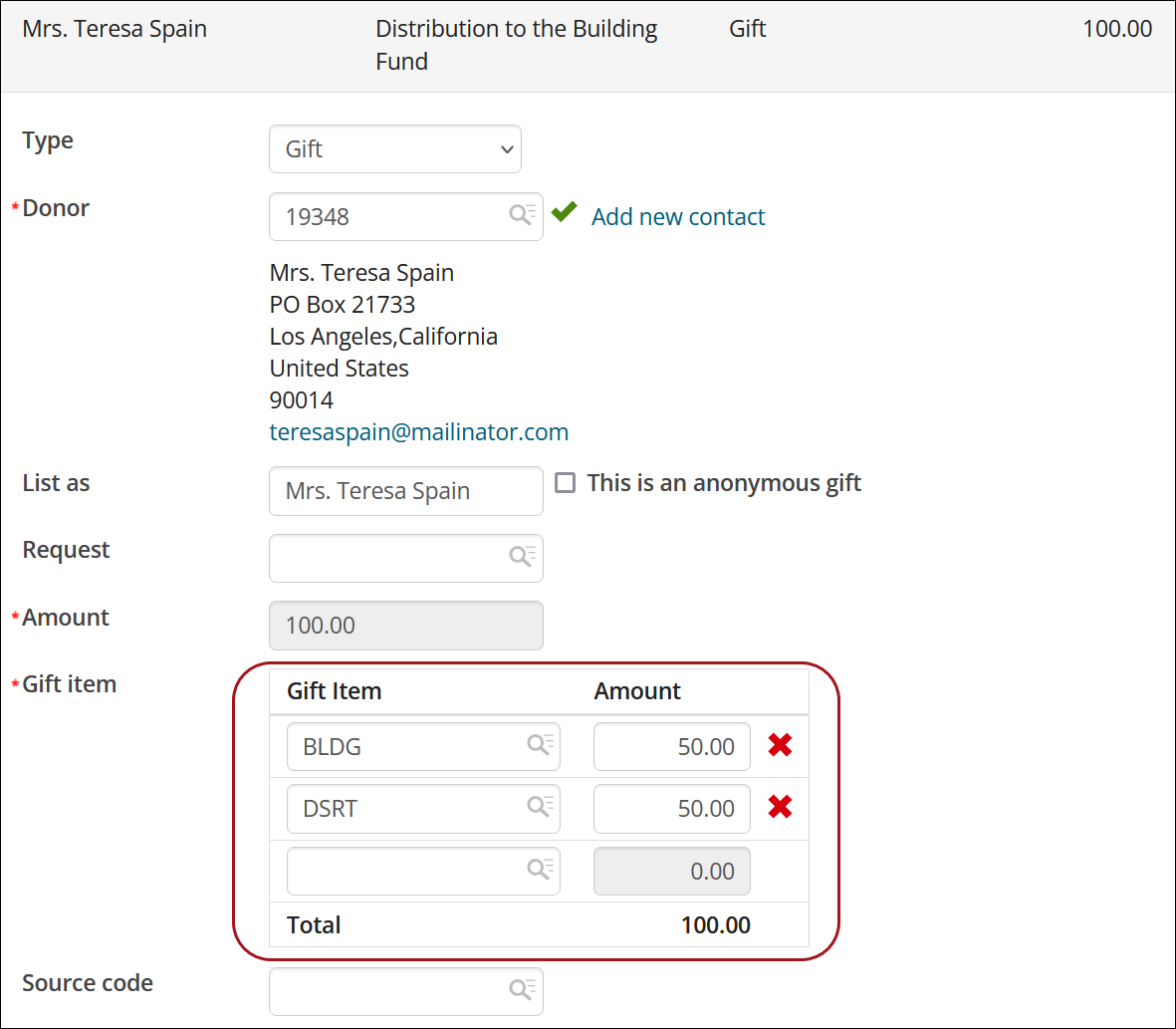 Continuum renamed to Reports
The Continuum navigation item has been renamed to Reports. Navigate through Reports to access the secondary navigation items previously found under Continuum.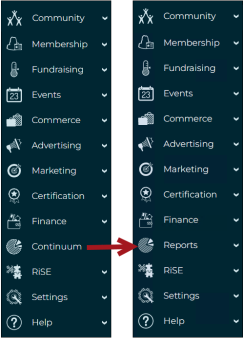 Adjusting posted media orders
Easily adjust an iMIS Advertising media order that has already been posted by unposting the order. Once unposted, adjustments to the order automatically appear as credit or debit memos on the existing invoice. After you apply the adjustments, post the order again. See Unposting orders for details.
Term information added to accrual dues batches
The accrual dues batch detail window contains an enhanced default query that now provides the term begin date, term end date, and term length associated with each billed product. See Reviewing and printing accrual-based membership fee batches for details.

Donation Summary Business Object
The DonationSummary business object contains one row per gift or pledge that incorporates split gifts, pledge payments, installment pledges, and financial adjustments. Use this business object when reporting to display each gift as a single line item. To search and review DonationSummary data, select the Donation summary query from Fundraising > Find gifts. See Fundraising business objects for details.
Additional Enhancements
Upgrade Changes
Updating the iMIS time zone: In an on-going effort to improve iMIS performance, the option to change the time zone has been removed from the settings. To review the read-only iMIS time zone, go to Settings > About iMIS, and select the Show more link.
Copied rate cards must have unique rate card names: Copied rate cards must be assigned a unique Rate card name. If the Rate card name is not unique, an error occurs, and the duplicate rate card does not save to the media asset.
Previous Releases
Back to top